Open For Business with Modified Operations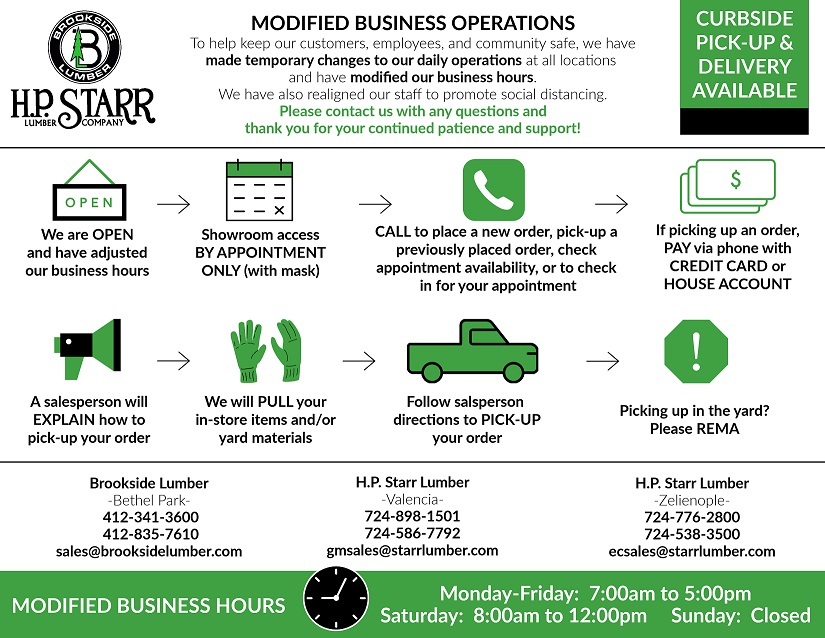 All three of our locations are open for business with modified hours and processes.
All of our branches will be offering "curbside pickup" in order to reduce exposure to our employees. Our showrooms will be closed to the public. When you arrive at the store you should call and we will load you with showroom and yard materials outside. You may also call ahead so your order is ready when you arrive. When you get to the parking lot call to let us know you arrived. You can also contact us through this website to place your order.
Store hours for all locations are 7:00 am to 5:00 PM Monday through Friday, 8:00 am to 12:00 pm Saturdays and Closed on Sundays.