Promotions & Deals


Earn Brookside Lumber and H.P. Starr Lumber Company gift cards with qualifying deck and rail purchases between April 15th and May 31st, 2019.
Receive a 5% rebate in the form of a Brookside Lumber or H.P. Starr Lumber Company gift card when you spend a minimum of $100 on qualifying decking and railing materials. Excludes treated framing, decking, railing, and balusters. Qualifying materials include stock and special order Trex decking and railing, TimberTech decking, Modernview decking, MoistureShield decking, aluminum railing and balusters, Fairway vinyl and composite railing systems, hidden fastener systems, and more. Please see a salesperson for all qualifying products and exclusions. Offer good on orders placed between 4/15/19 and 5/31/19. Prior purchases do not qualify. Rebate forms will be printed along with paid-in-full receipt when order is picked up/delivered. Orders must be picked up/delivered by 6/29/19 to qualify. Rebate forms must be submitted no later than 7/10/19. Please see rebate form for submission instructions. Please allow up to 10 days for gift card to be mailed after rebate form is received. Cannot be combined with other discounts and/or promotions. No cash value.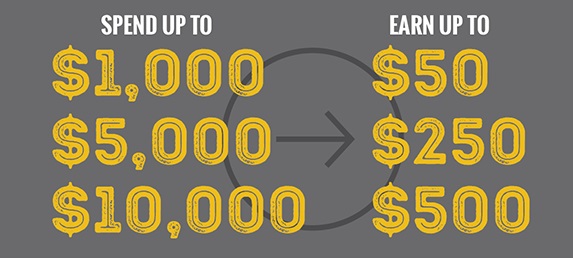 Looking for a bargain for your next home project? If the answer is yes, check out Frank's List!
HP Starr Lumber ~ Glade Mills Franks List
HP Starr Lumber ~ Evans City Franks List
What is Frank's List? Frank's List is a collection of our mis-ordered, mis-shipped, cancelled orders.
What is the quality of Frank's List items?
In most cases Frank's List items are not scratch and dent products! The quality of Frank's List items are like new unless otherwise noted.
How are Frank's List items priced?
An initial discounted selling price has been established for each item which is below the regular selling price of the item. You may save tens, even hundreds of dollars on a Frank's List item. If Frank's List items don't sell after two months, the price will drop at the beginning of each month. But be careful – if you wait too long you might let someone else get the bargain! All Frank's List items are one-of-a-kind, limited items sold on a first-come, first-serve basis.
How do I know if a Frank's List item will work for my project?
We have included a picture and a description of each Frank's List item to try to qualify the product for your application and to see if it matches your taste. If you need more details on the item you can call or stop in and see it in person – all items are at our Bethel Park location. When inquiring just note the item code of the Frank's List item which can be found on our web page.
How often is Frank's List updated?
Frank's List is an evolving list of products. When an item sells it is removed from Frank's List within a half hour. New products are added to Frank's List as they become available so be sure to check back often for more bargains!
Image
Photo Gallery